Everything is ready for the Dubai Stay Connected Tour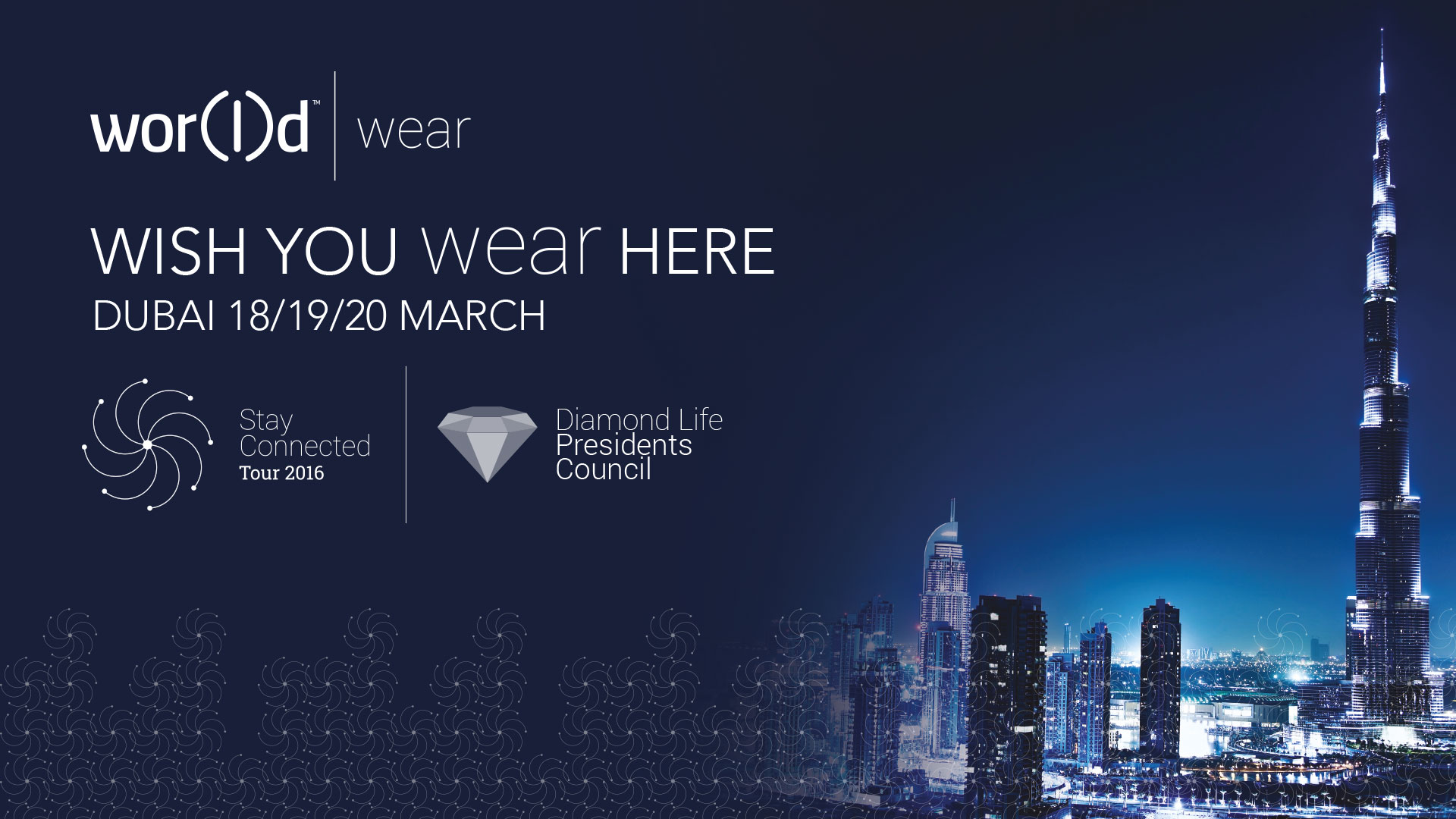 The Stay Connected Tour was born with a clear objective, the intention of WOR(l)D Top Management to meet our global network, to seize the powerful signs of innovation and evolution that only our Worlder are capable of expressing.
Over 6,000 people met with our management during the first stops of the Stay Connected Tour, from Mumbai to Almaty.
Dizzying figures which give an idea of the maturity of our Company among the Network Marketing industry.
In about four years we have built a solid foundation for a a millionaire business, whose vital center is our network operating throughout the world.
We are preparing ourselves for the next Stay Connected Tour stop, in Dubai being aware of what we have created and what we can expect in the future.
Our future, your future will be indelibly marked in Dubai.
During the next stop of the Stay Connected Tour, we will officially be announcing the birth of the WEAR department of WOR(l)D Global Network.
Due to the uniqueness of the event, in conjunction of the Stay Connected Tour, the second edition of the Diamond Life Presidents Council will take place there, involving the best leaders of our network, which will have the unique opportunity to know in advance the news that will change forever our business.
We look forward to seeing you in Dubai to build with us the future of our company.